Black Friday is usually one of the best times to get an Apple Watch deal throughout the year. It's a calendar date that comes right at the end of the year – when you have several new models to contend with and usually plenty of stock on older ones too. Right now we've got some fantastic options, from the latest Apple Watch 8 and SE 2 to the older (and much cheaper) first-gen SE and Apple Watch Series 3.
Simply put, there's a wearable for everyone, and we expect every model to feature in this year's Black Friday Apple Watch deals. Because this year's sales are fast approaching now (Black Friday Deals usually start in early November), we've put together a handy guide to help you get a great deal on your next Apple Watch.
We've included what to expect, the best retailers to check out, and an array of the best Black Friday Apple Watch deals from last year so you can see the kind of discounts that are typically on offer during the sale event at detail. This is also the page we'll be updating with Black Friday Apple Watch deals of 2022 as they arrive, so be sure to bookmark and check in regularly.
Today's best Apple Watch deals
Should we wait until Black Friday to buy an Apple Watch?
Since we're approaching Black Friday now, it's probably a good idea to wait until at least November to buy an Apple Watch. Generally speaking, bargains start to appear at this time, so you don't have to wait long.
Black Friday Apple Watch deals: FAQs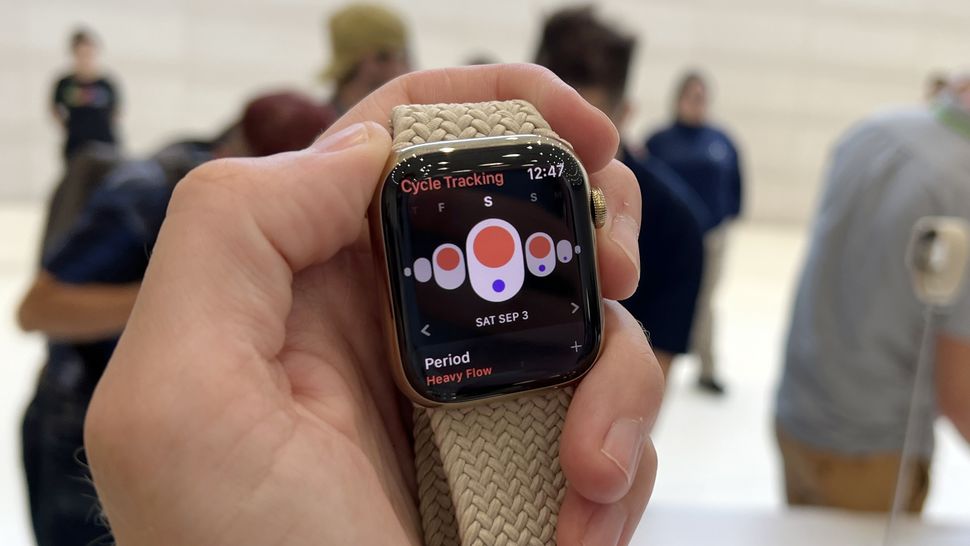 When will Black Friday Apple Watch deals start in 2021?
Black Friday is coming November 25 this year, though you can expect Apple Watch deals – and promotions in general – to arrive well before then. For example, this year Amazon already held a big "Prime Day Early Access" sale in mid-October, so things are already starting to heat up. Generally speaking, we recommend that you always be on your toes from the beginning of November if you are looking to score a bargain.
Will there be any Apple Watch 8 Black Friday deals?
Yes, there's a good chance we'll see small discounts on the Apple Watch 8 during Black Friday. We've, in fact, seen this scaled-down model before in recent weeks, particularly during Amazon's Prime Day Early Access sale in mid-October, where it was marked down to $349 in the US. If we were to predict a Black Friday Apple Watch 8 deal, we'd say the most likely scenario is for that particular price to reappear.
While a $50 price cut might not seem like the biggest discount, it's worth noting that this deal is actually better than last year's best Apple Watch 7 Black Friday deal. In short, it's a pretty good price drop considering how new the Apple Watch 8 is.
In the UK, the Apple Watch 8 has yet to receive a discount, but we're hoping for something during Black Friday. Last year the Apple Watch 7 got a £20 discount at most major retailers, so it's realistic to expect something like this again for Black Friday 2022.
The best Black Friday Apple Watch deals from last year